Originally posted by
allinia
at
Gotochi Pokemon Pickups!!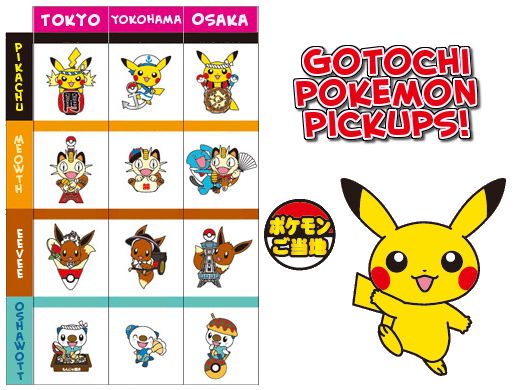 As Gin mentioned, I will be travelling to
Tokyo, Osaka,
and
Yokohama
this coming month to get Gotochi Pikachu, Meowth, Eevee, and Oshawott goods!!
Gotochi Pokemon, or "local Pokemon," series goods are designed to represent different localities of Japan. There are six different items available in Pikachu, Meowth, Eevee, or Oshawott, and each locality will have a different motif for the Pokemon. For more information on the series, you can read my blog post:
http://www.eeveeons.com/2012/12/gotochi-pokemon-goods-release.html
IMPORTANT:
I'm doing these pickups while on vacation, so I absolutely positively need payments on time when the payment post goes up - I need these shipped from Japan before I return home so I'll be operating on a tight schedule.
Please do not claim a pickup slot if you will not be able to pay the first week of January!!
(
Collapse
)
It's worth repeating again because it's so important:
Please do not claim a spot if you won't be able to pay immediately upon getting a total in January!!
That said, please don't hesistate to ask any questions about these goods and/or ordering :)
I hope everyone is as excited as I am for these gotochi goods ♥